The Boat: Top Gun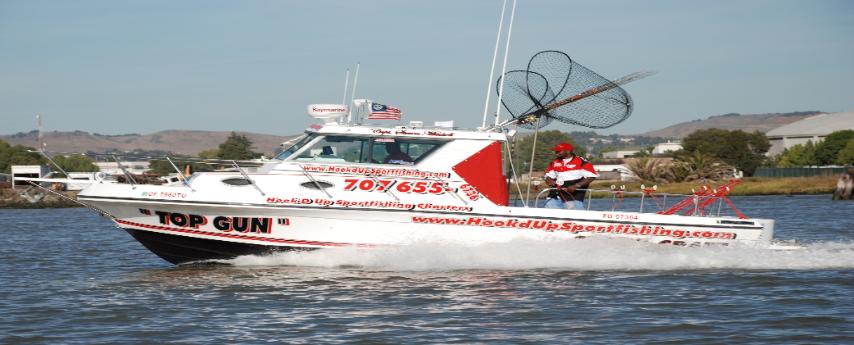 The Top Gun is undoubtedly the finest 27' charter vessel available in the Bay Area. Its goal is to provide the ultimate experience and memory of catching Sturgeon, also known as The Trophy Fish of the San Francisco Bay/Delta, and/or Striper Bass, Halibut, Albacore, Rock fish, Shark, etc. Top Gun offers only deluxe charters for the whole family or just the guys and/or the gals.
The seamless look and amenities of the Top Gun's design include all the details necessary to provide customers with a fishing trip of a lifetime. Countless time, energy, and money, have been invested to assure that the Top Gun is one of the most comfortable and best equipped platforms on the water.
We offer the best Bay Area fishing charters around and we will give you a charter fishing experience to remember. Our SF fishing charters produce steady catches of salmon, sturgeon and halibut. Give us a call so we can get you hooked up on your next Bay Area fishing trip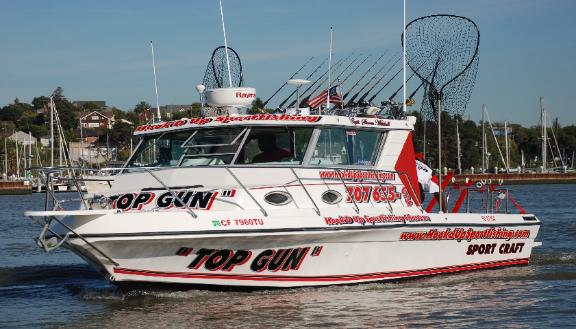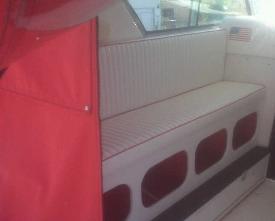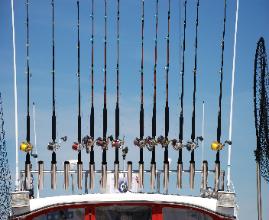 27' Sportcraft with 91/2' Beam
Powered by a 7.4liter 454CID Mercruiser
I/O,coupled to a Bravo 3 duo prop outdrive for faster traveling to fishing grounds
Spacious Comfortable Seating for 6; Includes individual storage lockers
An array of top of the line electronics
AMENITIES INCLUDE:
Full Private Bathroom- A must have for all, esp. women anglers!!
Galley Area w/ Microwave
Coffee/Tea/Water Provided
Flat Screen TV/DVD player w/a library of movies
Video Game Entertainment for children
Heated Cabin for those cold Winter days of fishing
The Top Gun furnishes only top of the line fishing equipment and tackle, including Black Steel Seeker rods as well Calstar rods matched w/ Avet, Daiwa, & Shimano Reels(your choice) spooled w/65lb Power Pro line or Suffix line.